(By the way, Costco sells their Kirkland brand all beef/no fillers/no preservatives hot dogs, 3 packages of 12 (36 total), for $9.99. And they are super juicy and delicious. Worth the indulgence!)
I just love it when I get to host family for a festive meal. My mom is in town and my sister's family came up for a spooktacular meal a few days ago. Here was our feast with some old, some original, and some new ideas.
Jack-O-Lantern! (Carrots, olives, sweet pickles) Hylan is good, isn't he?
Cream of Broccoli Soup (aka Green Goblin Goo)
Only the adults ate it, so it didn't really need a clever name.
Classic Mummy Dogs! (Hylan and Mom's interpretation)
Hylan even made a kitty cat!
(Also pictured: dip for veggies, assorted crackers, apples for pumpkin dip, cheese for the soup)
My beautiful cookies! These took forever to make because they are so tiny, but this
maple cookie recipe
combined with the
pumpkin dip
was a big hit with the kids (who by the way, weren't as impressed with the mummy dogs!) Oh well.
Shapes included: Acorns, Skulls, Pumpkins, Moons, Oak Leaves, and Maple Leaves
And then, this was supposed to be the featured drink, but when I was taking the label off of the soda bottle, I poked a hole in it and had to quickly dump the drink into the only pitcher I have, which unfortunately is not very Halloweenie.
By the way, have you had orange soda lately? You know, that fake orange carbonated sickeningly sweet syrup. Well, don't! Because it is disgusting! It sounds refreshing in theory, and once upon a time, I think I might have liked it when I was 10, but those days are over. Since kids don't care, they drank it, but next time I'll try an orange Gatorade bottle and then maybe we will all enjoy a festive looking beverage.
All in all, it was a fun meal and an even greater day, capped off with a little play at this sweet park.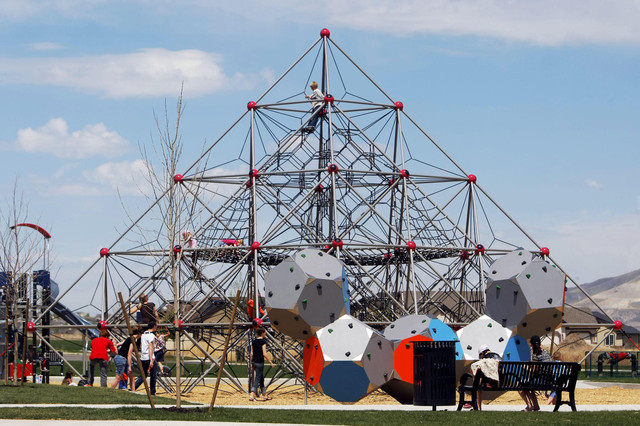 And yes, I did climb to the top. I had been saying for awhile that I would be climbing up that thing if I weren't pregnant, blah blah blah, but this time I just decided to do it and I'm glad I did because it was thrilling and fun! I've always been a little monkey that way (just a little pregnant monkey now). Ha ha!




By the way, I've still been holding out on another big announcement and I'm not quite ready to reveal it yet, but it has a lot to do with this park. :o)

Ah Halloween, that time of year when I purchase hot dogs, crescent rolls, and processed American cheese...and barely bat an eyelash.